Bio-Hydrate Facial Moisturizer Day Cream w/ Hyaluronic Acid
Get a BLAST of hydration FAST! Good for all skin types, and gentle enough for sensitive skin.
Amino Acids, Panthenol, MSM, Hyaluronic Acid, Rosehip Seed Oil, Botanical Antioxidants and Lipid factors work synergistically to deliver active ingredients deep into the cell structure. The result is deeply hydrated, instantly nourished skin - leaving a plump youthful glow.
This Day Cream is lightweight and provides a gentle moisture boost that will instantly refresh dry and thirsty skin. 2 fl oz

Ingredient Superstars include:
MSM: It's considered to be nature's beauty mineral due to it's ability to enhance collagen bundles & restore the foundation for healthy skin. MSM is necessary to both collagen and keratin, where it can help to keep the skin smooth and youthful.

Rosehip Seed Oil: Has the ability to penetrate deep into the under-layers of the skin. With the high content of essential fatty acids, it helps smooth wrinkles by hydrating the skin. Rapidly absorbed into the skin and helps reduce the appearance of wrinkles, eye bags, fine lines, dark spots, and more.
Natural Hyaluronic acid (Glycosaminoglycan): It has the most powerful ability to replenish moisture lost in the skin. A key ingredient to the hydration of the cells; it provides smoothness while softening the skin.
Use daily: Apply after cleanser & toner. Use a nickel size amount of moisturizer. Smooth across face in gentle upward strokes. Allow to dry before applying your mineral makeup. For best results, use along with our Natural Organic Bio-hydrate Toner, and Natural Organic Bio-hydrate Treatment Mask
Made with USDA Certified Organic ingredients: Organic Barbadensis Aloe Leaf Juice, Organic Herbal Infusion, Geranium Distillate, Palm Oil, Organic Sunflower Oil, Kosher Vegetable Glycerin, Glyceryl Stearate, Octyl Palmitate, Stearic Acid, Organic Cocos Nucifera (Coconut Oil), Organic Safflower Oil, Cocoa Butter, Cetyl Alcohol, Potassium Stearate, Organic Beeswax, Amino Acid Blend (Sodium L-Pyrrolidone Carboxylate, Sodium Lactate, LArginine, L-Aspartic Acid, L-Pyrrolidonecarboxylic Acid, Glycine, L-Alanine, L-Serine, L-Valine, L-Proline, L-Threonine, L-Isoleucine, L-Histidine, L-Phenylalanine), Organic Jojoba Oil, Shea Butter, Xanthan Gum, Hyaluronic Acid, Organic Oat, Frankincense Essential Oil, Organic Arnica, Organic Lavender, Organic Calendula, Tamanu Oil, Organic (Borage Oil, Organic Flax Seed Oil, Organic Evening Primrose Oil, Organic Rose Hip Oil, Panthenol (Vitamin B5), Organic Chamomile, Grapeseed Oil, Macadamia Nut Oil, Organic Green Tea, Citric Acid, Sodium Carbomer, Glycerin, Phenoxyethanol. Made in the USA. Cruelty Free, Paraben Free.
I really,really love all the Bio Hydrate line ! No greasy feeling and absorbs well... I could tell after the first use that it had a plumping/smoothing effect on my face! If you want something that you see a difference when you use it...the Bio Hydrates do that for me...Debra
NO ANIMAL TESTING PLEDGE We believe that animals shouldn't suffer and die to test cosmetics or their ingredients. All cosmetics should be cruelty-free, and we support an end to animal testing for cosmetics and on the sale of new cosmetics that have been tested on animals. Southern Magnolia Mineral Cosmetics does not conduct or commission animal testing of any cosmetics.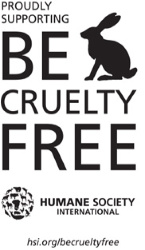 Southern Magnolia Mineral Cosmetics is part of the Humane Society's International "Be Cruelty-Free!" campaign.We support the Humane Society's work to end the cruelty of cosmetics testing on animals. We're working across the globe, and with like-minded groups in countries such as Australia, New Zealand, India, and beyond to achieve a cruelty-free world.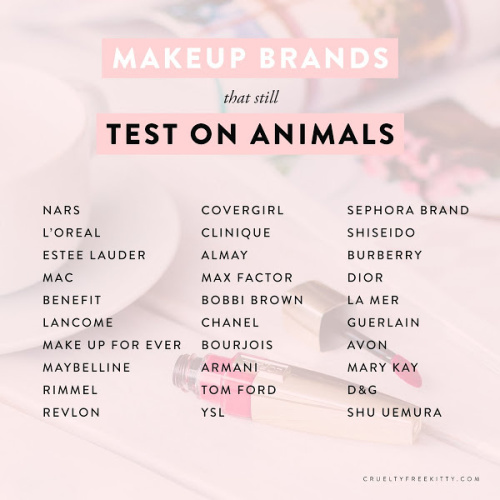 TRUTH IN LABELING PLEDGE
Environmental pollution from chemical ingredients has already been discovered in our food chain and water supplies. We know this is a problem not only because of the damage being done to wildlife, but also to humans. In fact, it's gotten so bad that these chemicals have been found in newborns, having been passed from mother to child during pregnancy, an alarming phenomenon known as generational pollution.

Southern Magnolia Mineral Cosmetics' full line of eco-friendly cosmetics and mineral makeup products are a safe alternative to drug store makeup brands containing cheap fillers and dangerous dyes, perfumes and unhealthy chemical ingredients. Our products are 95% nontoxic and made using the best ingredients Mother Nature has to offer. Our ingredients are also responsibly sourced and made right here in the USA. Southern Magnolia Mineral Cosmetics™ is a proud participant in the Truth in Labeling Pledge, a program that helps consumers, manufacturers and retailers stay informed about the ingredients in the products they buy, make or sell.
BUSINESS ETHICS PLEDGE
You can succeed in the business world without dishonesty, greed, or unethical practices! Southern Magnolia Mineral Cosmetics is committed to do business ethically and joined the campaign to share the message that ethical business is more effective and more profitable.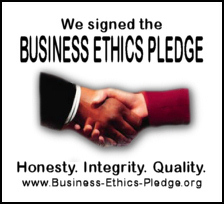 ---