Microdermabrasion Regenerative Cream | Exfoliant Facial Scrub
Bring healthy refreshed skin to surface
Improves skin tone, sagging, age spots, acne scars, and irregular pigmentation
Rejuvenate dry, dull complexion revealing fresh, smooth skin
Removes dead, dull skin cells
Reduce fine lines and wrinkles
50% organic. Made in the USA. Fragrance-free
Southern Magnolia's Microdermabrasion cream safely and gently exfoliates the outer layer of the skin, removing dead, dull skin cells to reveal the fresh, healthier skin beneath. Our exfoliant cream improves the effectiveness of your other skincare regimen. Now that's a nice bonus! 2 fl oz/59 ml
To Use: Gently massage cream in a circular motion over forehead, cheeks, nose and chin for 2-3 minutes (avoid the delicate eye area). Rinse with lukewarm water and pat dry. Follow with a light moisturizer. Use twice weekly.
Ingredients: purified water, organic coco nucifera (coconut) oil, aluminum oxide (corundum crystal), emulsifying wax (plant source), vegetable stearic acid, cetyl alcohol (plant source), organic glycine soja (soybean) oil, calendula officinalis flower, organic matricaria recutita (chamomile) flowers, organic butyrospermum parkii (shea butter) fruit, phenoxyethanol (mild preservative, less than 1%), caprylyl glycol (plant source), potassium sorbate (plant source), tocopherol (natural vitamin E), magnesium ascorbyl phosphate (vitamin C ester), sodium bicarbonate (baking soda), citric acid (from citrus fruit). 50% organic. Unscented.
NO ANIMAL TESTING PLEDGE We believe that animals shouldn't suffer and die to test cosmetics or their ingredients. All cosmetics should be cruelty-free, and we support an end to animal testing for cosmetics and on the sale of new cosmetics that have been tested on animals. Southern Magnolia Mineral Cosmetics does not conduct or commission animal testing of any cosmetics.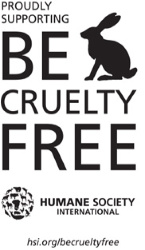 Southern Magnolia Mineral Cosmetics is part of the Humane Society's International "Be Cruelty-Free!" campaign.We support the Humane Society's work to end the cruelty of cosmetics testing on animals. We're working across the globe, and with like-minded groups in countries such as Australia, New Zealand, India, and beyond to achieve a cruelty-free world.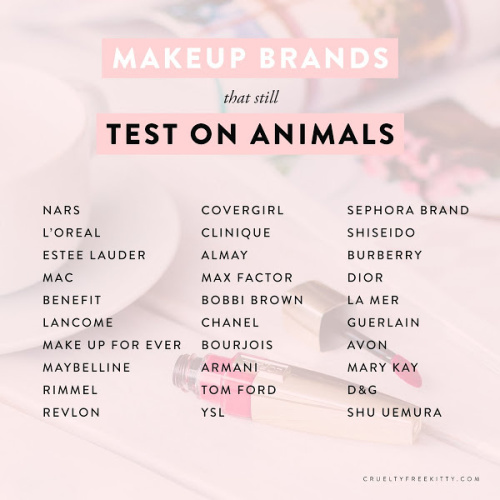 TRUTH IN LABELING PLEDGE
Environmental pollution from chemical ingredients has already been discovered in our food chain and water supplies. We know this is a problem not only because of the damage being done to wildlife, but also to humans. In fact, it's gotten so bad that these chemicals have been found in newborns, having been passed from mother to child during pregnancy, an alarming phenomenon known as generational pollution.

Southern Magnolia Mineral Cosmetics' full line of eco-friendly cosmetics and mineral makeup products are a safe alternative to drug store makeup brands containing cheap fillers and dangerous dyes, perfumes and unhealthy chemical ingredients. Our products are 95% nontoxic and made using the best ingredients Mother Nature has to offer. Our ingredients are also responsibly sourced and made right here in the USA. Southern Magnolia Mineral Cosmetics™ is a proud participant in the Truth in Labeling Pledge, a program that helps consumers, manufacturers and retailers stay informed about the ingredients in the products they buy, make or sell.
BUSINESS ETHICS PLEDGE
You can succeed in the business world without dishonesty, greed, or unethical practices! Southern Magnolia Mineral Cosmetics is committed to do business ethically and joined the campaign to share the message that ethical business is more effective and more profitable.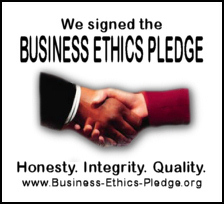 ---