Plum Oil Multi-task Power Beauty Oil | For Lips, Skin, and Hair
If you haven't heard of it, don't stress—it's basically beauty's best-kept secret. The leading retailer of plum oil, La Prunier, sells it for $72.

It's basically an anti-aging, multi-task oil that balances, restores and refreshes your skin. Wt: 0.61 fl oz bottle with roller ball.

Plum Multi-task Power Beauty Oil Benefits:

Ideal for all skin types, especially acne prone & extremely sensitive or allergy prone skin

A natural UV Sunscreen Booster - helping to fortify and protect the skin barrier from sun and solar UV radiation

In clinical studies, shown to significantly brighten and lighten skin tone

Helps calm irritation and seal in moisture without clogging pores

Quick absorbing and weightless on your skin leaving it soft and silky

Loaded with antioxidants, fatty acids, and vitamins

Non-tacky oil that smoothes, adds shine and moisture to your hair

Anti-inflammatory properties to reduce puffiness, dark spots, under-eye circles, wrinkles, and more

Soothes skin conditions like eczema and psoriasis

Softens and locks in moisture to dry lips

Aids in moisturizing and repairing cuticles

No essential oils, parabens, sulfates, preservatives, fragrance, chemicals

Cultivated in France and manufactured in the US


Organic, Vegan & Cruelty Free
How do you use it?

To soften dry lips: Exfoliate your pout with a washcloth or sugar scrub, then roll on a small amount of plum oil to lock in moisture and suppleness. Its natural fruity, almond cherry cake (yum!) flavor makes it even better than your go-to lip balm.
For solving skin issues: Roll on your face and under your eyes (Do not get in eyes) and gently rub into your skin morning and night if so desired. Can be used alone or follow with your face cream, foundation or body lotion for added benefits and a dose of good-for-you antioxidants. If it's powerful enough to help calm psoriasis and eczema, you know it'll keep your skin clear and dewy.
And protecting hair: Apply it to the entire length of your damp hair pre-blowout, and then again to your dry ends post-blowout for an extra shot of shine-inducing hydration. Plum oil is like a wellness defender for your strands whether you have damage from heat tools or the sun got the best of you.
Maria says..."I am in love with this oil, I use it as a face and eye oil. First of all, the smell is to die for, secondly I see fine lines smooth out in about 6 weeks of use. I also purchased other plum oils on the market just to compare and had to throw those out. Highly highly recommend!"
Ingredients: Prunus domestica (Organic Plum) Seed Oil, Ricinus communis (Organic Castor) Seed Oil, Vitamin E (Derived from Sunflower Seeds) Oil.
NO ANIMAL TESTING PLEDGE We believe that animals shouldn't suffer and die to test cosmetics or their ingredients. All cosmetics should be cruelty-free, and we support an end to animal testing for cosmetics and on the sale of new cosmetics that have been tested on animals. Southern Magnolia Mineral Cosmetics does not conduct or commission animal testing of any cosmetics.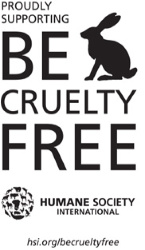 Southern Magnolia Mineral Cosmetics is part of the Humane Society's International "Be Cruelty-Free!" campaign.We support the Humane Society's work to end the cruelty of cosmetics testing on animals. We're working across the globe, and with like-minded groups in countries such as Australia, New Zealand, India, and beyond to achieve a cruelty-free world.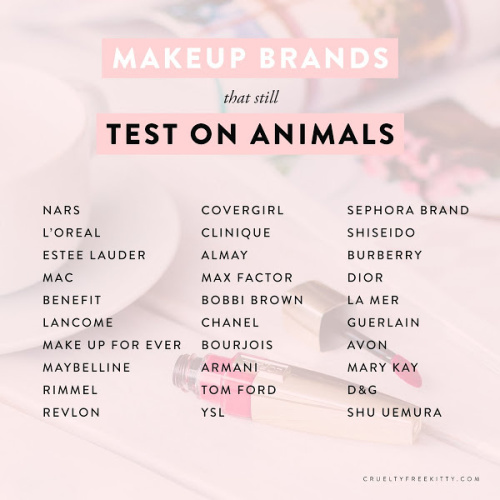 TRUTH IN LABELING PLEDGE
Environmental pollution from chemical ingredients has already been discovered in our food chain and water supplies. We know this is a problem not only because of the damage being done to wildlife, but also to humans. In fact, it's gotten so bad that these chemicals have been found in newborns, having been passed from mother to child during pregnancy, an alarming phenomenon known as generational pollution.

Southern Magnolia Mineral Cosmetics' full line of eco-friendly cosmetics and mineral makeup products are a safe alternative to drug store makeup brands containing cheap fillers and dangerous dyes, perfumes and unhealthy chemical ingredients. Our products are 95% nontoxic and made using the best ingredients Mother Nature has to offer. Our ingredients are also responsibly sourced and made right here in the USA. Southern Magnolia Mineral Cosmetics™ is a proud participant in the Truth in Labeling Pledge, a program that helps consumers, manufacturers and retailers stay informed about the ingredients in the products they buy, make or sell.
BUSINESS ETHICS PLEDGE
You can succeed in the business world without dishonesty, greed, or unethical practices! Southern Magnolia Mineral Cosmetics is committed to do business ethically and joined the campaign to share the message that ethical business is more effective and more profitable.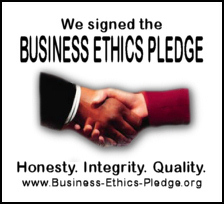 ---