Posted by Kyler with MaturingMama.com on 1st Oct 2020
The following is a review from Kyler who is a blogger with MaturingMama.com

I am a mom of four. Not just four children, but four BOYS! My girl time is beyond limited, and even more so my "girly products" do not receive a very high priority in this house. As hard as they all try honoring me as queen of my castle, that title most often falls by the wayside in the sea of all the boy priorities around here.
When it comes to makeup, that is an afterthought and a half for me. Not only do I struggle to find the time to paint on a full face every morning, the way I run around sweating and making a mess of myself, the lifespan of my beautiful face is often a short one. I know there are products out there that are superior to others on the market. Ones that may actually last even through my nonstop, active lifestyle surrounded by the wildness of so many boys. I always thought if I could find those products, maybe it would be worth taking even just 5 minutes to myself every morning to get somewhat put together and actually feel good about myself going into the day!
One problem for me with the higher end, apparently higher quality products, is the price tag. I don't even care if I could afford it. The mama in me will never allow myself to spend an atrocious amount of money on ME when I know that same money could go to groceries, bills, or something for my kids. We mamas are selfless to no end, that is why we far too often stop taking care of ourselves and stop doing even the littlest things that make us feel alive and like a valuable vibrant woman again.
I have begun to realize the importance of finding beauty in myself everyday. Whatever it looks like. I know it will look different from day to day, but bottom line, I need to prioritize myself again.
MaturingMama.com Blog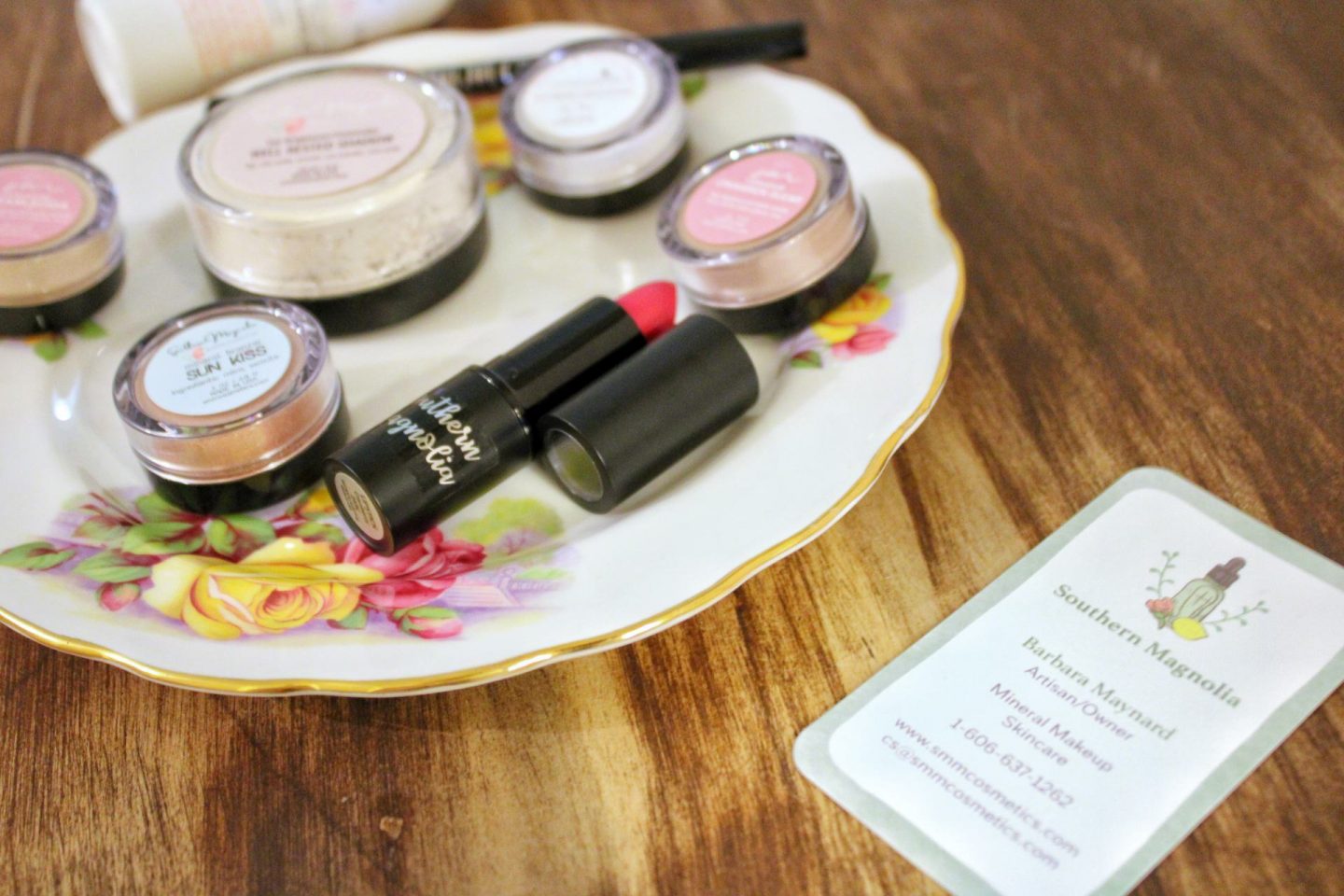 Investing in proper skincare, finding makeup that not only looks good but is not harmful to my face, and just getting a few staple pieces that I can quickly use and will make a huge impact on how I feel for the whole day. This is a great starting point for me.
I recently had the opportunity to try out Southern Magnolia Mineral Cosmetics. Their website is filled with every makeup product you can imagine, as well as skincare, and tools. I was curious about the origins of this company and came across their story.
Barbara Maynard started this small business in 2004, but it had been a dream of hers since she was a teenager growing up in Kentucky. She wasn't allowed to wear makeup and always felt like an ugly duckling in high school.
Fast forward to college she started wearing makeup but would have to stop off at a friend's house on the way home on the weekends so she could wash her face before she saw her parents.
Eventually she began experiencing awful breakouts. She knew it had to be her makeup because she had never experienced acne in high school. Trying to figure out how to clear it up, she stumbled across some information about how to make your own makeup and skincare and that little nugget of info sparked a fire in her heart.
It wasn't until a few years later that she was finally able to see her dream become reality. With 100 bucks to her name, she ordered some ingredients and a coffee grinder at WalMart. After many messes later, with determination and tenacity, her dream was born.
I don't know about you, but hearing success stories from other women who have had a vision that leads to a passion, and they pursue it with a fire lit brightly inside of their soul…that is the epitome of inspirational. Not only am I inspired by their determination and belief in themselves, it leaves me with such a strong desire to seek out these businesses and support them!
Browsing through the Southern Magnolia Mineral website, I wanted everything!
I ended up with the Hydrating Treatment Facial Mist/Setting Spray, Well Rested Eyeshadow Eye Brightener/Concealer (can I get a Hallelujah for these dark circles under my eyes?!?), Sun Kiss Mineral Bronzer, Silk Brow Highlighter, Cream Soda Eyeshadow, Cinnamon Sugar Eye Shadow, Cranberry Lipstick, Black Eyeliner, and a Mystic Shadow Sample.
Kyler wearing Southern Magnolia Mineral Cosmetics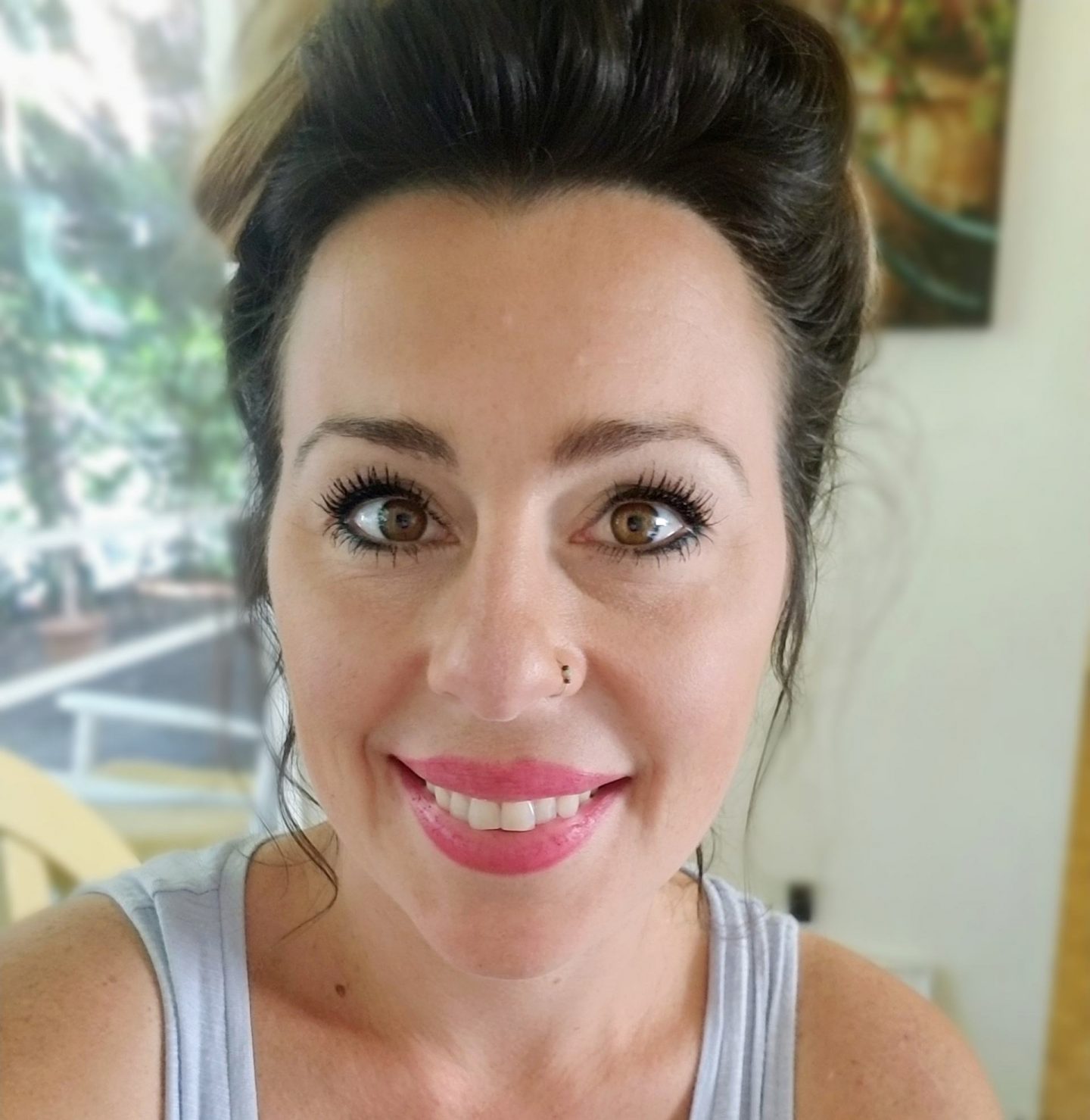 When my package arrived, along with my products was a sweet little slip of paper that read "The sky isn't the limit – the sky has no limit." ~ Sarah Barker, Astrophysicist. I thought that was just the nicest touch, and said so much about the heart of this company.
I could not wait to try out all of these wonderful goodies I now had my hands on. I have been using very cheap junk makeup for a good number of years because like I said, I have not been investing in myself. I started with the facial mist and then layered on each of the products.
The first thing I noticed was that I actually needed to relearn how to apply good quality makeup! I am so used to having to load up the product on my brush because the coverage is generally not good. So I have to layer and layer to see the result of any product on my face. Not with this stuff! I put some of the well rested shadow as some concealer under my eye and I had to rewash my face and start over because I put on the amount I was used to and it was way too much!! I cannot believe how little amount of this product I needed to fully cover my extremely dark circles!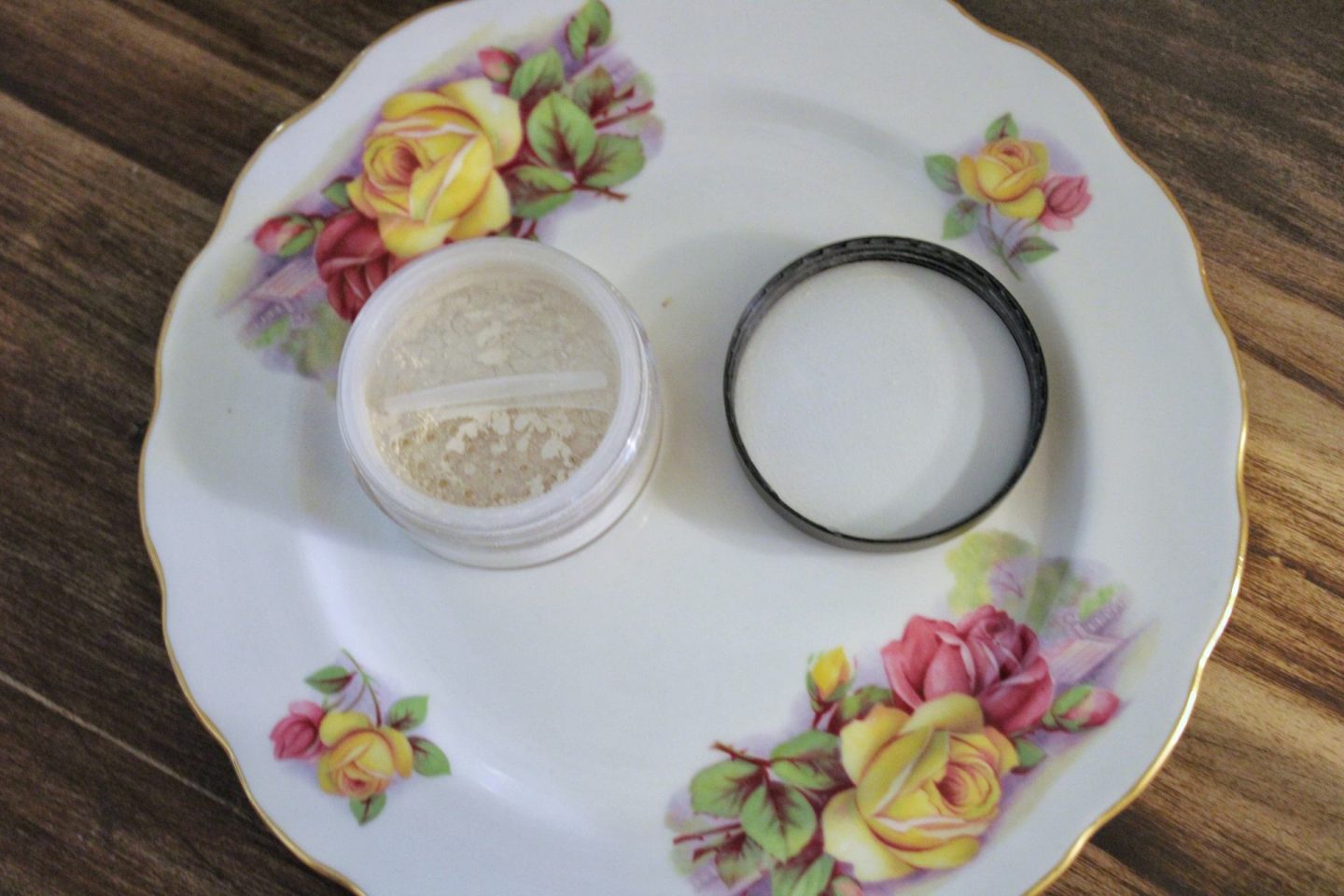 With each product I tried, it was the exact same thing. Extremely good coverage with minimal amount of product. And it all felt amazing on my skin! Soft and light. Not the least bit of that clogged pore feeling you get from really heavy makeup. Within a few minutes I had used everything and I felt (and looked) like a brand new woman! The lipstick was silky smooth and provided the same solid coverage as everything else.

Above all, my beautiful fresh face lasted for the entire day and then some! (I will not disclose whether I may or may not have fallen asleep and woke up looking like a million bucks with my full face of makeup that I did not wash off before bed.)
I will leave you with the beautiful words of Barbara:
"I am so proud of what I have created to share with you. It is personal, a testimony that I can overcome obstacles, overcome my past, and with persistence, positivity, and the gift of laughter, I can do what my lil' ole heart desires.
Closeup of Well Rested Shadow that Kyler bragged about!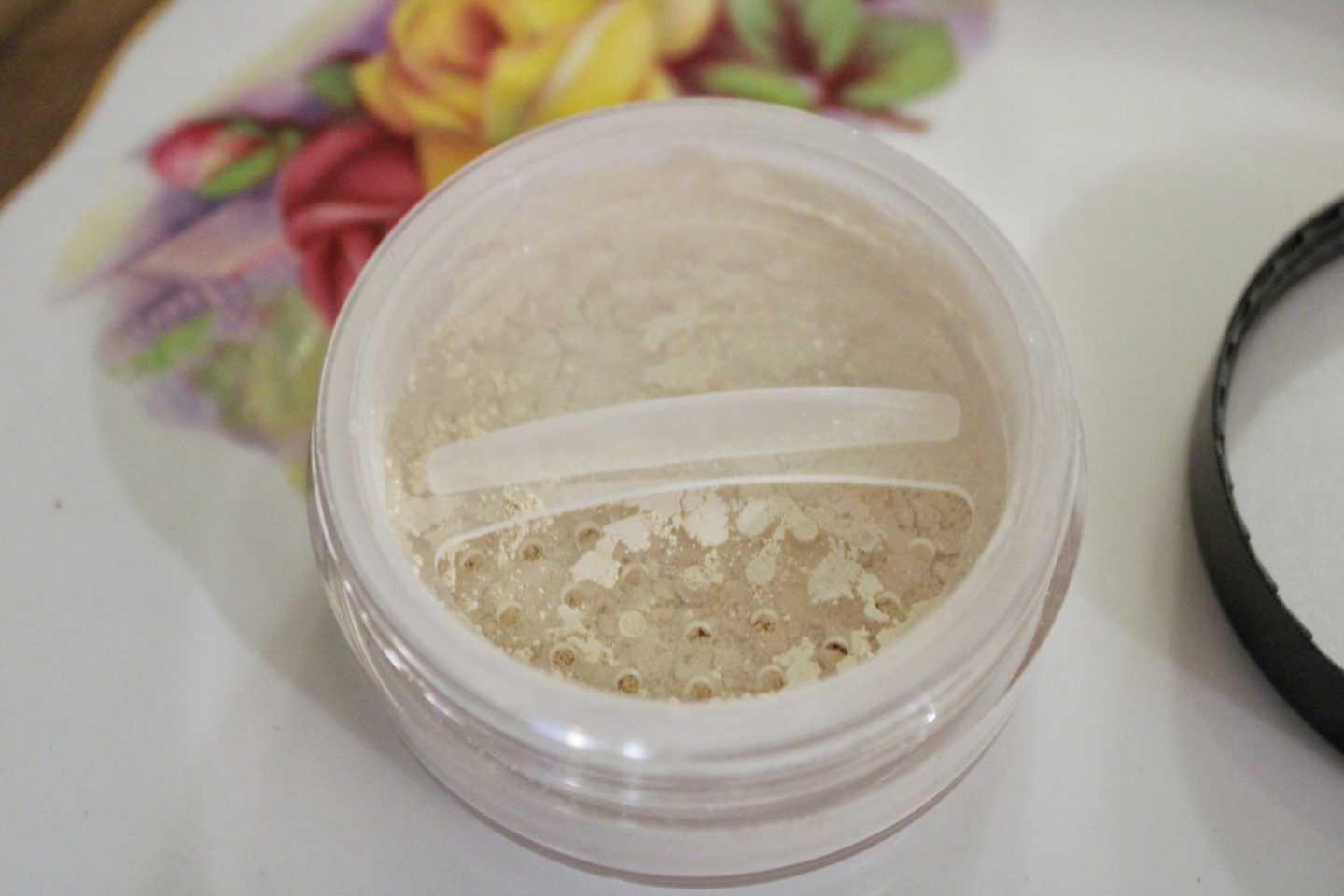 I want to inspire every woman to embrace their imperfections and be comfortable in their own real beauty. And of course, a little love and laughter goes a long way too! My business is successful because I get so much joy from a smile, it's an instant mood booster for me and the person looking in the mirror!
I don't do this for money, I do it because it is truly my passion. I remember where I came from, and that keeps me grounded, it keeps me real. Makeup is simply a tool I can use to help others feel good, the way it made me feel good. No one should ever feel like an ugly duckling!
I repeat this mantra daily: I believe in God, I believe in myself, I believe in the future!"
Let's all collectively work to find beauty in our lives and beauty in ourselves every single day!
To check out their many wonderful products, head over to Southern Magnolia Mineral Cosmetics and use code "MMPR25" for a 25% discount site wide and free US shipping with a $25 order!