Posted by Barbara Maynard on 23rd Sep 2019
A mineral makeup kit is hands down the best way to transition into clean beauty. We've talked a lot about why non-toxic makeup is important, but there's still a lingering stigma that it's all just hype and not worth the big ol' price tag that's usually attached to it.
At Southern Magnolia Minerals, we actually make a point of keeping all of our mineral makeup affordable because we believe in how much of a difference it can make. We don't think you should have to save your lunch money for safe, cruelty-free products.
That said, we've made sure that our mineral makeup kits are the best bang for your buck if you're looking to completely overhaul your routine. We offer a few different kits, and if you're new to mineral makeup (or maybe new to makeup!), you might need some help deciding.
All of the kits come with a mini kabuki brush and there are absolutely no preservatives, gluten, soy, dyes, perfume, oils, bismuth, talc, or other nasty chemicals. Oh, and did we mention they're all cruelty-free and made in the USA? Kits like these usually retail for around $50 or more, but we've made sure to off all of ours for under $50!
So without further adieu, let's go over each kit and talk about who'd like it, why it's great, and how to use it: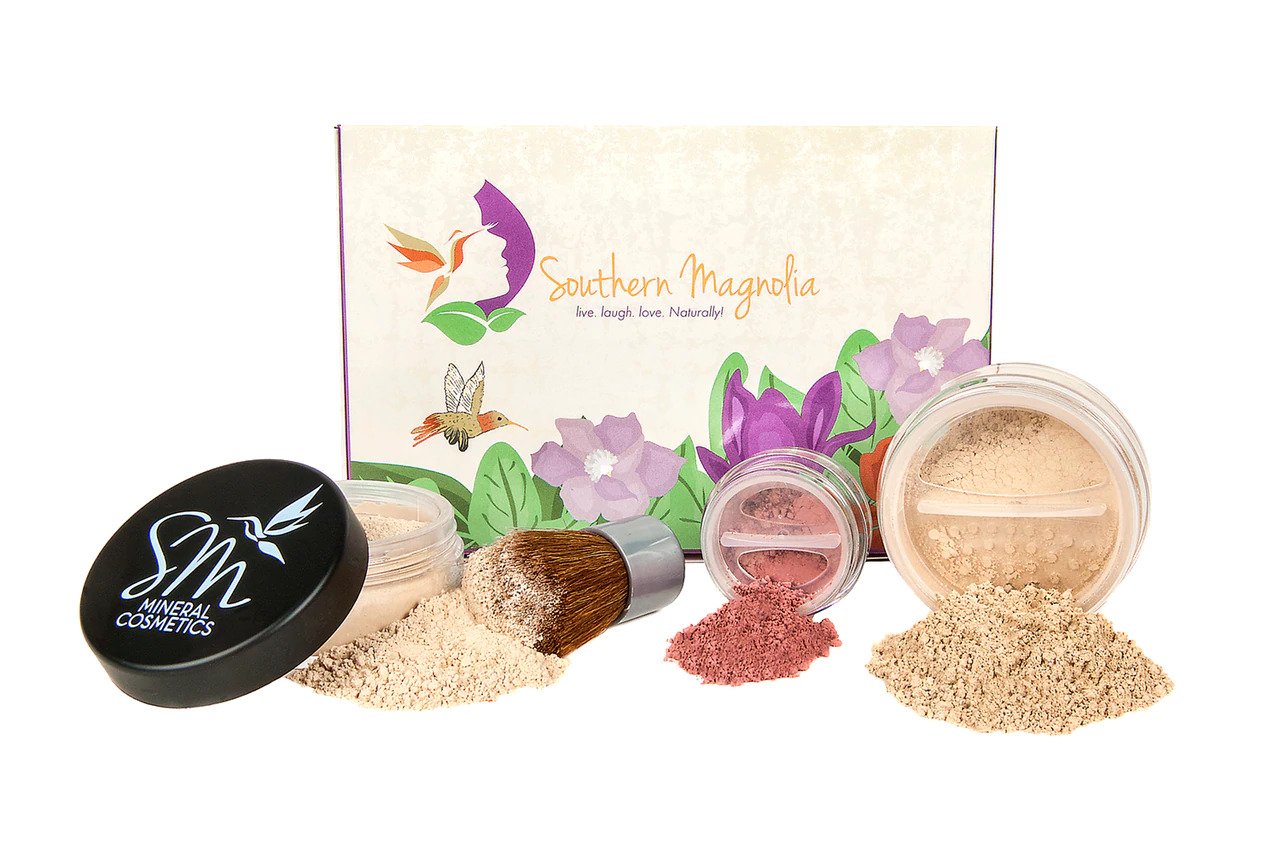 The name pretty much says it all: this kit has the essentials you need to create a minimalist, "no makeup" look. This is great for anyone who likes to keep it natural or for younger girls who are just starting to wear makeup and want to keep it casual for school.
The kit comes with a mineral powder foundation, a finishing veil powder, a loose mineral blush color of your choice, and a soft, mini kabuki brush to blend and buff the products onto your skin.
Even with daily use, the kit can last you four months or more.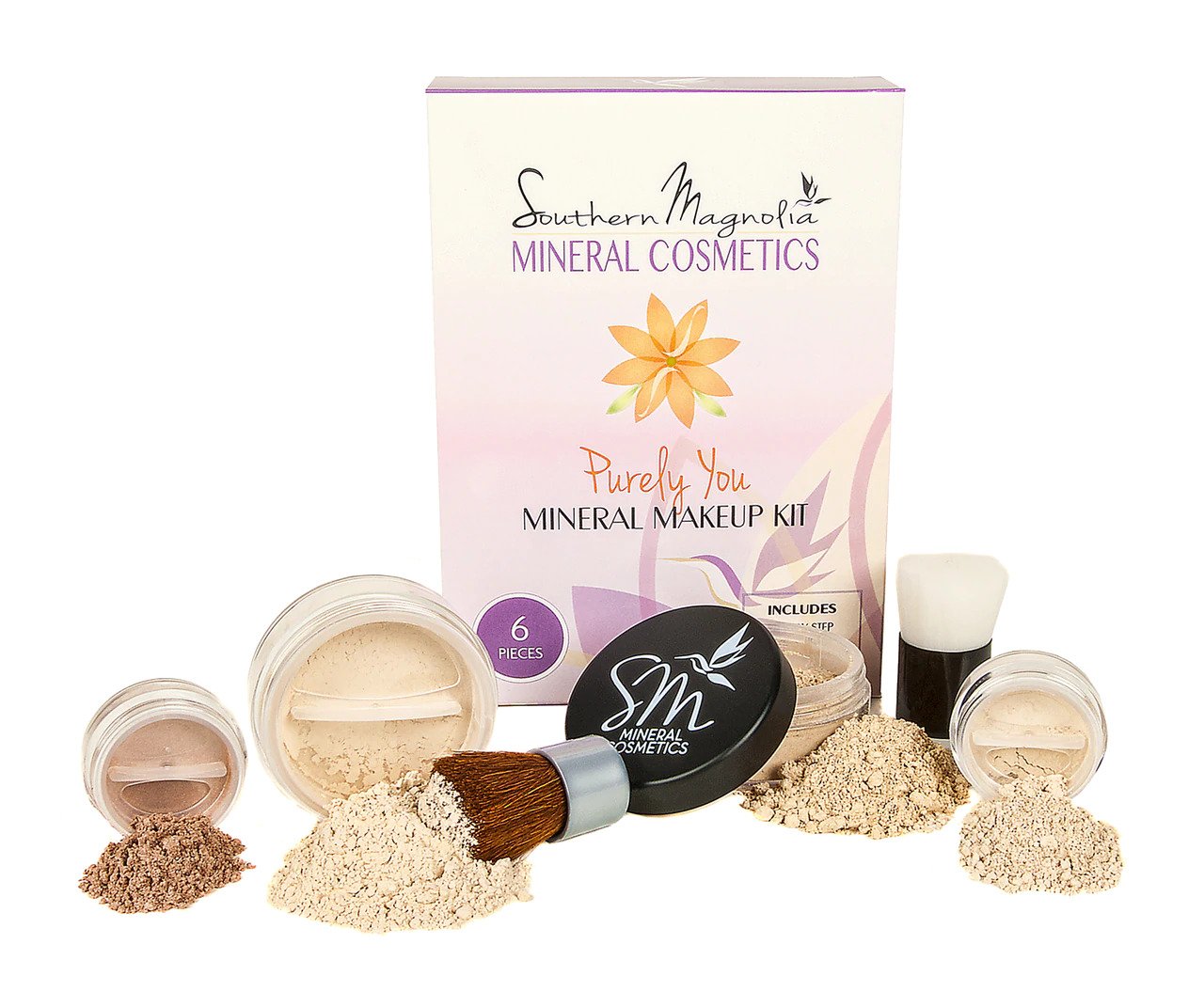 This one is another minimalist kit, but this one includes a bronzer and your choice of our resurfacing powder or finishing veil. The main difference between this and the 4-piece kit? It'll last up to eight months or more with daily use. If you've tried mineral makeup and already know that you like it, this kit will take care of you.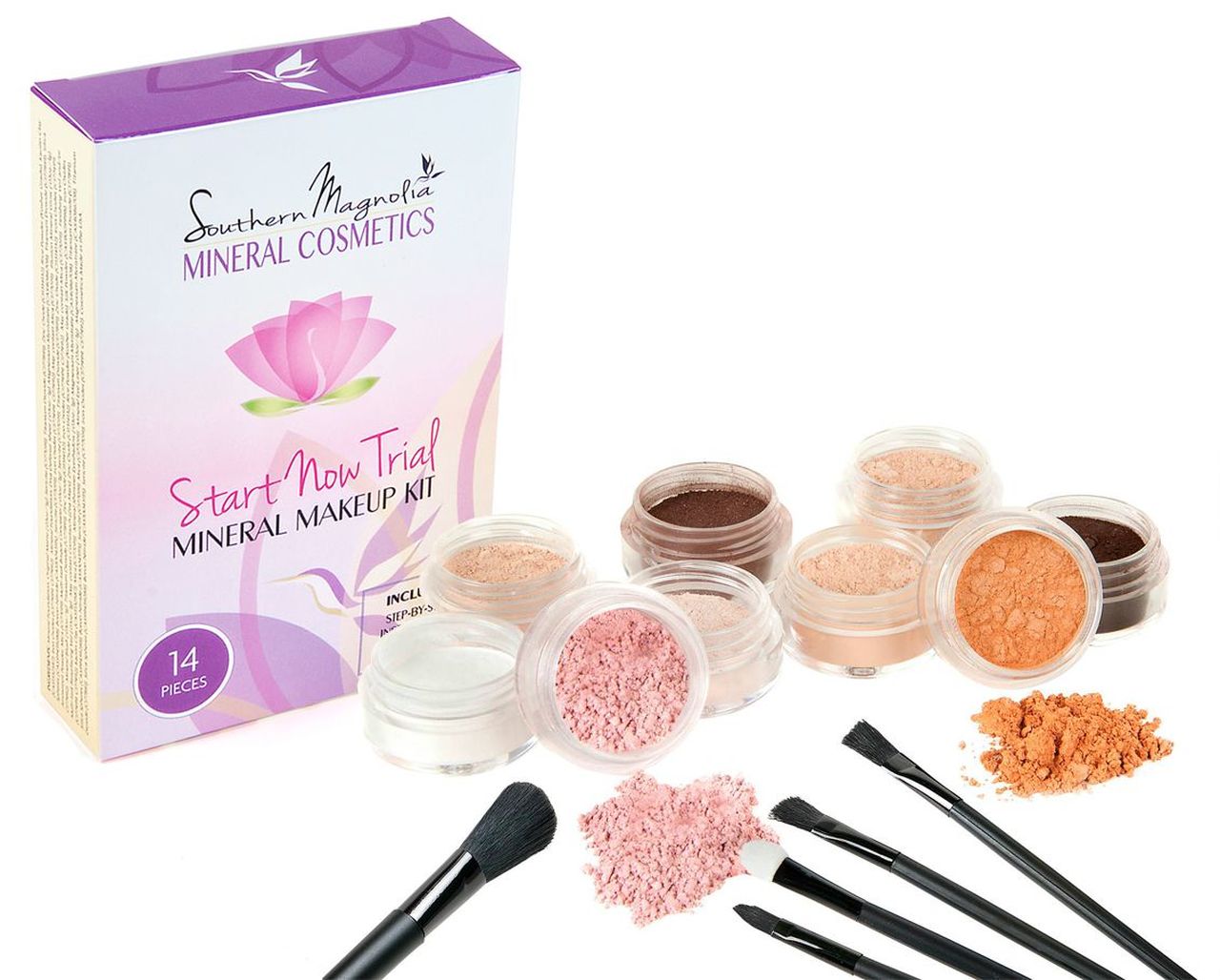 Ready to take a full dive into clean beauty but don't know where to start? This is your kit.
This one includes two skin-improving foundations that calm and soothe irritated, sensitive skin with concerns like rosacea and acne. And if you're not already excited about that, it also includes our best-selling finishing veil, blush, glow powder, concealer, eyeshadow, and liner. The colors are all neutral so you can get maximum, everyday use out of everything in your kit.
You get to choose both of your foundation colors, which means that you can get one that will work in summer months when you have more color and one for when you don't. It's also a good way to try different undertones if you're not sure, or you could mix the two colors to create the perfect shade. On top of all of that, you're getting a blush brush, lip brush, eyeshadow brush, angled brush, and eyeshadow applicator.
The stand-out product in this kit is the addition of our Brazilian Face/Body Bronzer. With this kit, you get to choose two foundations, a blush color, and whether you want our finishing veil or resurfacing powder.If you wear bronzer regularly or if you want to give your cheekbones or collarbone area a little more oomph, the Beyond Beautiful kit is your best bet.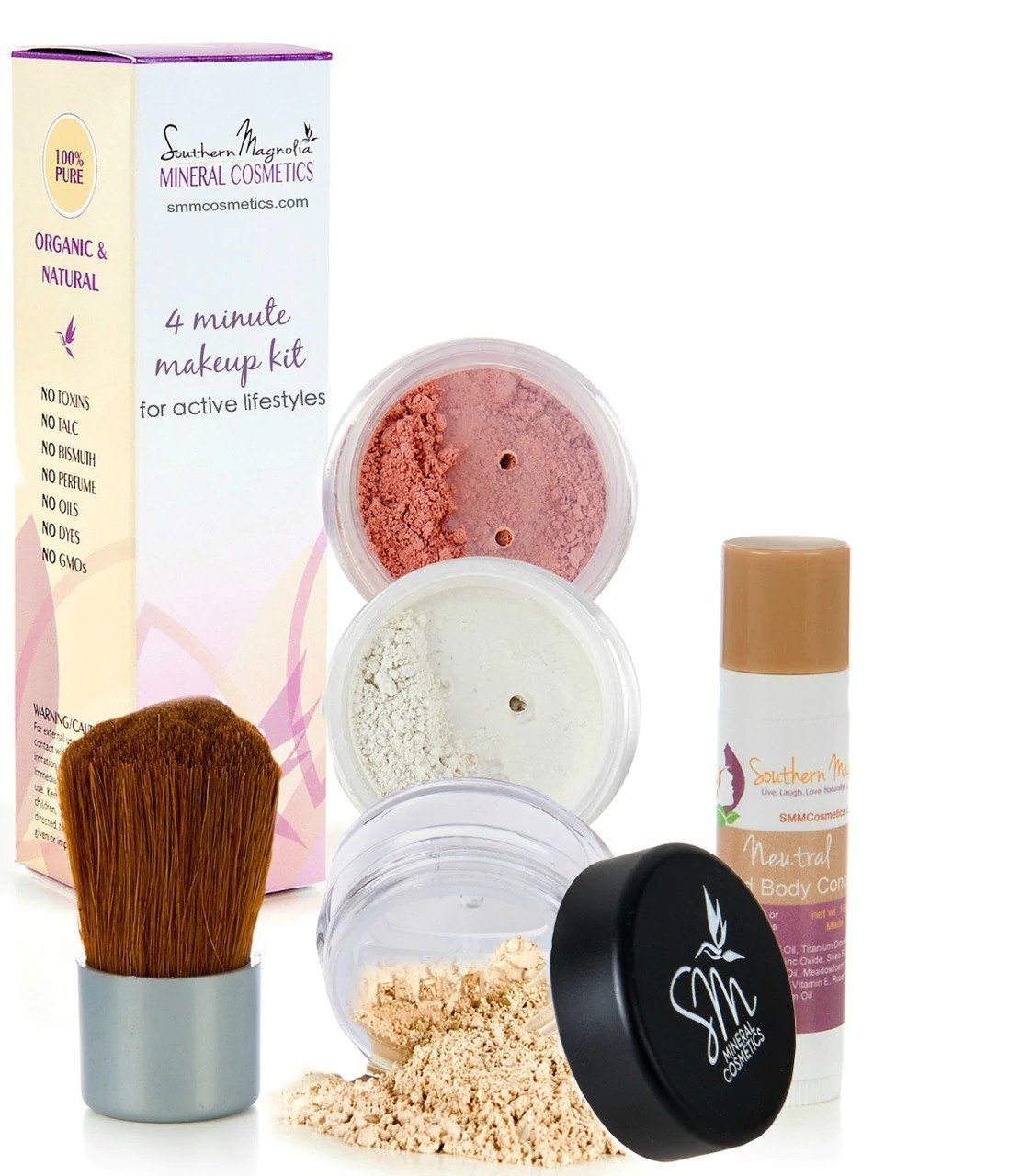 If you have four minutes, you have enough time to feel fabulous! This kit is a must for busy moms who are skilled enough to put their face on while a toddler flails around on the bathroom counter or between frantically checking emails before sending the kids off to school (we've been there!).
This helpful little kit comes with foundation, face and body cream concealer, our Perfection Poreless Makeup Primer, and blush, all in neutral colors to create a no-brainer routine that you can do in (you guessed it) four minutes or less!
Want to see all of our kits? Check them out here!