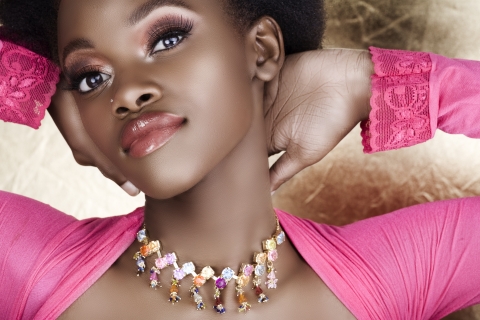 Have you tried lipstick from some of the other mineral makeup brands? Their lipstick can feel too grainy, too slimy, or are only available in colors you wouldn't actually want to wear. Plus, their lipstick might not even be good for your lips, leaving them cracked and dry. You need a lipstick that's actually good for your lips and comes in colors you love to wear. This is exactly what you get when you get your lipstick from Southern Magnolia Minerals!
Our lipsticks are infused with vitamin E, an ingredient vital to good skin health. It's also the ingredient that makes our lipstick superior to any other lipstick you've tried from other mineral makeup brands. This lipstick will go on smooth, making it a pleasure to wear. The vitamin E is also great for your lips, making them softer and smoother. You'll get beautiful, kissable lips that look as good as they feel.
Check out all of our lipstick colors! We have a selection of classic colors as well as new colors for spring. You'll love the selection! No matter if you need a good everyday color or want something a little more bold, our lipstick will have your lips covered. Add your favorite one to your online shopping cart today, and you'll get free shipping on your order.
And don't forget that right now you can get 15% off of your order when you spend $30 or more and use the coupon code NATURAL. That's our way of celebrating Earth Day coming up this April 22nd and saying thanks to all of our earth-friendly customers!