Posted by India Stone on 9th Nov 2014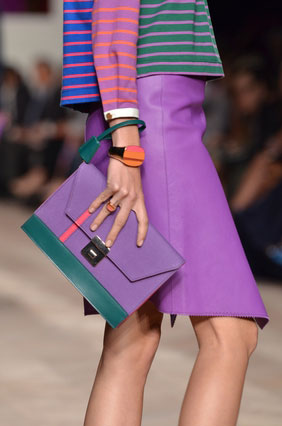 Although it sounds cliche, this year's fashion trends are all about color. But not just one kind of color. Pastels and ultra bold primaries. Floral patterns, simple shapes and metallics. Monotone or duo tone textures using unexpected materials. Gold and silver buckles, grommets and plating on purses, jackets and shoes. Color dissonance, like pairing bright red with hot pink. Yes, the trend is color, and Winter 2014 - Spring 2015 fashion leaves the door wide open to more variety than ever before.
Because color and bold materials are literally everywhere this season, you may think makeup trends would follow suit. Not so. This winter / spring makeup trends have gone au natural, creating balance among ultra bold colors and pastels that dominate the runway. After all, when there is so much color in your wardrobe, it makes sense to let your natural beauty show through.
Lip Looks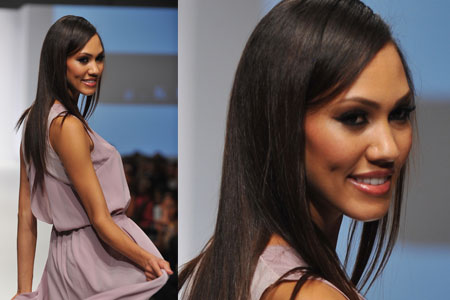 Look for nudes, earth tones and natural shades of lip and eye color this winter.
Get a fresh look with glossy nude lipstick. Where a darker lip may appear too heavy next to already saturated colors like true red and deep blue, nude can lighten things up while emphasizing the natural colors in your face.
If your lips are on the thin side, you may prefer a bit more color on your lips. To keep with the light and airy makeup trends, you can create the illusion of more lip volume by choosing a translucent gloss in a color that matches your skin tone. Natural shades of shimmer gloss can also dress things up without weighing you down.
Finally, nude and natural lips look amazing with pretty pastels, huge on the color pallet for this year.
Winter Eyes
Following the trend of harmony between bold and natural, eye makeup is understated. Tan, khaki, brown or grey can go with any ensemble, regardless of color. Bold, saturated eye color can "be" the statement when you're wearing mostly solids. If you want more flair, pastel eye shadow colors can offset florals and other busy prints for a modern spin on the newly resurrected 1980's style. And we mustn't forget the endless possibilities of using metallics in eyeshadow. Shimmers, pearlescent blends, and pure gold, silver and bronze shadows are used along with all makeup looks mentioned above.