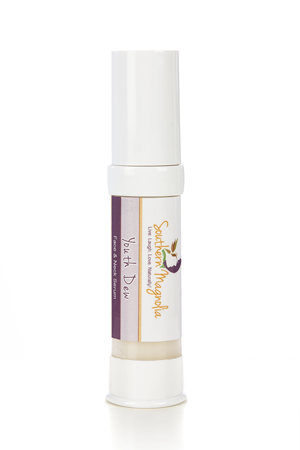 Lisa Montalva is a working woman. As CEO and Founder of an online business magazine called Women Owned Business Club, she doesn't have time to fuss with a skin care regimen that may, or may not work for her skin type.
After researching and experimenting with other anti-aging creams and serums, Lisa agreed to try Southern Magnolia's DMAE & MSM Youth Dew Face and Neck Serum. After 14 days, she could see a difference.
As Lisa soon learned, the 'glow' of her skin was testament to the ingredients. While other anti aging skincare brands offered water as their first ingredient, Southern Magnolia's offered organic aloe vera.
But that's not the only beneficial ingredient in this serum.